Carly Rae Jepsen: Threatened by Lady Gaga! » Gossip
- Carly Rae Jepsen is having a tough week.
The 26-year old singer was rumored to have starred in a sex tape, and then authorities confirmed that her email was hacked and there are nude Jepsen photos floating around somewhere.
Now, Lady Gaga has set her sights on Carly Rae.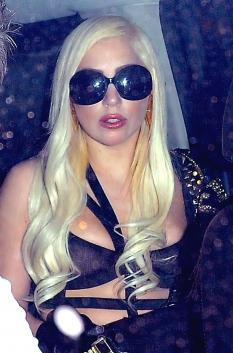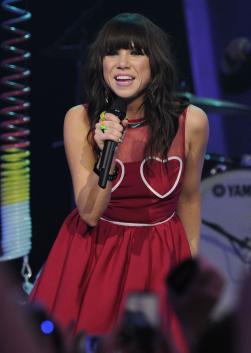 Lady Gaga and Carly Rae Jepsen
With "Call Me Maybe" surpassing Gaga's "Born This Way" and setting the record for most weeks atop the Billboard 100 (7), the eccentric artist has taken to Twitter and addressed her young competition:
"@carlyraejepson (sic) I SEE you just swooped in and broke my BORN THIS WAY record of the most weeks at #1.. DONT GET COMFORTABLE IM COMING FOR YOU."
We assume the Lady was joking around, and this is actually a big sign of respect for Jepsen. Still, we might sleep with at least half an eye open if we were Carly Rae. Gaga's followers are dubbed Little Monsters, after all.
[Photos: WENN.com]