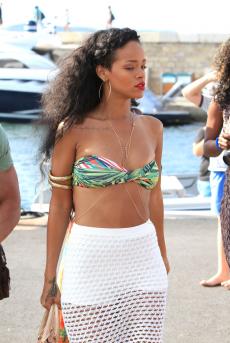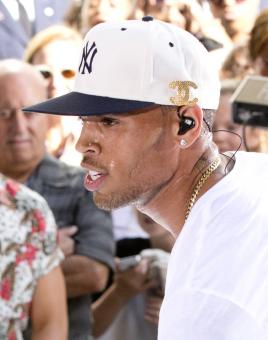 Rihanna and Chris Brown DID Party Together, Source Says » Gossip
- Did they or didn't they? That's the question concerning Rihanna and Chris Brown this week.
Days after the latter singer's rep shot down reports of this former couple reuniting on a yacht in St. Tropez, an insider tells Us Weekly that the pair DID, indeed, get together.
As Twitter photos have depicted, Rihanna and friends have been shopping and sunning in St. Tropez for awhile now and this source tells the tabloid she "changed her plans" last Friday night after hearing Brown was on his way to the area.
She allegedly called her ex from a satellite phone and arranged to meet him on his ridiculous mode of transportation: a yacht with a submarine, pool and two helicopter landings, which Brown is renting (for $400,000/week) along with Swizz Beatz and Ludacris for a music video shoot.
"Rihanna went and partied hard with the guys on their yacht," the mole claims.
Brown's current squeeze, Karrueche Tran, was also on board the vehicle, according to this source, and may not even have been aware that Rihanna was around. We'd doubt the validity of that report, but did you read the description of the yacht?!?
It's not small.
[Photos: WENN.com]